Charleston Portrait Photographer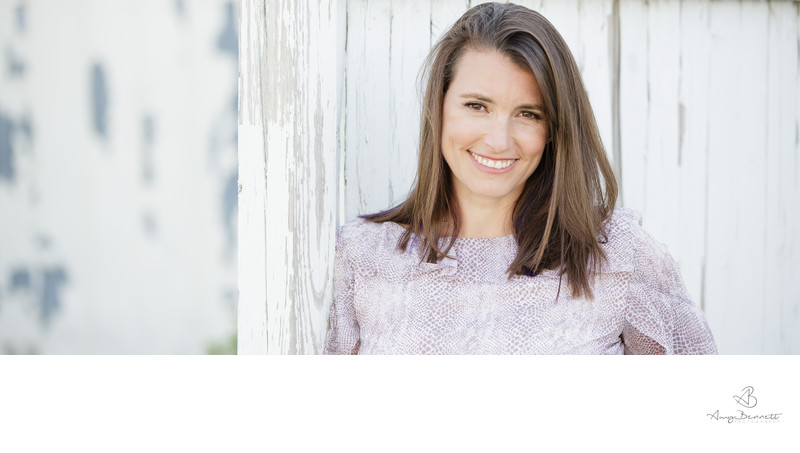 Hello and welcome!
My name is Amy Bennett. I'm a professional photographer living in Mount Pleasant, SC. I specialize in wedding, portrait, and lifestyle photography. I love shooting just about anything that makes me smile!
When it comes to weddings, I am a professional picture-maker and memory saver, but YOU are the expert. Long before I pick up my camera, my first job is to listen to your hopes, desires, and dreams. What kind of wedding are you having? What stories do you wish to tell? Which images do you imagine returning to again and again on your first, 15th, and 50th wedding anniversaries? Your answers will help guide my work and make sure you get exactly what you want—and then some.
David and I bring 15 years of experience to your wedding day. We have photographed hundreds of weddings, engagements, portraits, high school seniors, and events in a wide variety of locations. From my home state of Vermont to Cabo San Lucas Mexico, to California, back to Vermont, and now in Mount Pleasant, South Carolina, I have shot inside, outside, and everywhere in between. I have captured couples on their boats in Lake Tahoe and the vineyards of Napa.
I am fortunate to have seen so many beautiful couples celebrate in many ways around the world and more fortunate to share that knowledge with many up-and-coming photographers along the way. I hope that you consider me to be your Charleston wedding photographer.
If there was ever a time to slow down the clock, it would be at your wedding. All of the thinking and planning and anticipation culminate in a few fast hours. Your photographs allow you to savor the smiles, laughter, connections, and love that you and your partner created long after you've said your vows and basked in the deliciousness of your honeymoon.
Hiring a wedding photographer is a partnership. And while far less complex than a marriage, it's a relationship that matters more than you might think. On one of the most important days of your life, you want to be able to trust your photographer implicitly.
I work closely with my clients to ensure I know what they want. And I make it my goal to surpass their expectations. Since I'll be your shadow for the day, it would be a shame not to have some fun. Seriousness has its place. But so do laughter and silliness. Communication, kindness, and respect are also paramount to our shared success. I incorporate each of these tenants into everything I do and I'm happy to say, so far so good. I recommend incorporating a wedding photographer into your planning process as soon as possible. I am happy to assist with everything from the timeline to the color schemes to your selection of vendors.
I encourage my clients to schedule an engagement session before the wedding when things are slightly calmer and more relaxed.
At the very least, I welcome lots of communication through Skype calls and emails so I can get to know you and your fiancé in advance of the big day.
---


Kind Words of Recommendation
I adore my clients…I am so thankful to have meet so many amazing people over the years. I believe that the best photographs are made between photographers and clients that have a solid foundation of friendship. Portraits photography is all about relationships. From the first moment I have contact with my clients, I want them to feel like we have been friends for years. You can't pull the best out of people without their full trust. Here are some kind words that I have received over the years from my wonderful wedding and portrait clients.
"Thanks again for all your hard work shooting our wedding. We had many compliments from our guests about your energy and fun attitude. It was a pleasure to have you as our photographer. We are excited to see the finished product!" - Gracias! Marc & Victoria

"Thank you so much for everything. I know we already love all of the pictures. You are so great and know we would be great friends if I lived in Cabo! Thanks for everything!" - Love, Sara and Hollman

"Thank you so much for everything! The pictures are amazing! You are the best! You made everyone feel at ease and have so much fun while posing for pictures. Thank you for being "wonder woman". Can't wait to see you in February when we are back in Cabo." - xoxo, Jen

"Thank you very much for helping make our dream wedding. We will always have your amazing photos to re live the moments." - Hugs, Ines & Ricardo

"Thank thank thank you!! The pictures are so beautiful !!! I am so blessed to have had you to photograph our day!!! Thank you Amy.... Thank you from The bottom of my heart" - Geysy

"Oh my god.. Amy, I am going to start crying in the office.. damn it hate to be so emotional.. ha.. I am so, so happy! THANKS, THANKS A BUNCH!!!"

"Amy is a wonderful photographer. She's talented, professional and the ultimate chill lady to have in your space during a stressful and intimate time in your life. I highly recommend her " - Maria and Ethan

"Amy Bennett took fabulous photos of my family at the Pedregal Beach in Cabo San Lucas. She s an excellent photographer! If you are coming to Cabo for a wedding and need a photographer call Amy!" - Suzanna Bruinsima

"Amy Bennett is amazing!!!! Amy effortlessly works so hard to get all the pictures you could possibly want, and she is a total sweetheart to work with. I did two big weddings for my two daughters in Dallas and Oklahoma City worked with two different photographers, who charged MUCH more and now after having Amy do my wedding I would pick Amy Bennett over them every time. She did everything she said she would do and the quality is fabulous! You will love her and her work!!!!" - Sandy Pound

"I am completely amazed at what Amy can do with her Camera. My daughters pictures were stunning from the Engagement, to Trash the Dress, and the Wedding!! We have received so many compliments from our friends. She is very easy to work with and I feel listens to what you want and brings it to reality. Thank you Amy, we love you!!" - Brenda Bruton – Mother of the Bride (Jen Green)

"Amy was professional and skilled. Her pictures were incredible and captured the fun, casual attitude of our wedding. She melded effortlessly with our friends and family. Would recommend her to anyone looking for quality wedding photography" - Rebekah Osgood and Daniel Ashton

"Before we saw Amy's photos, we were unenthusiastic about our options for photographers in the San Jose/Cabo area. Once Amy Bennett was recommended to us, however, we knew our photos would be better than we had imagined! The quality and spirit of her photos prompted us to call and hire her on the spot. Planning the photography portion of our wedding with Amy was easily the most fun and comfortable of all the arrangements we made. Amy's interest in our story (as a couple) and personalities demonstrated her desire to capture our wedding day in a way that would feel authentic to us. In addition to taking beautiful and effortless-looking photos, Amy brought an element of calmness and joy to our wedding day that was noticed by every one of our guests. She's a lovely person and an outstanding photographer" - Bill and Emily