Client Testimonials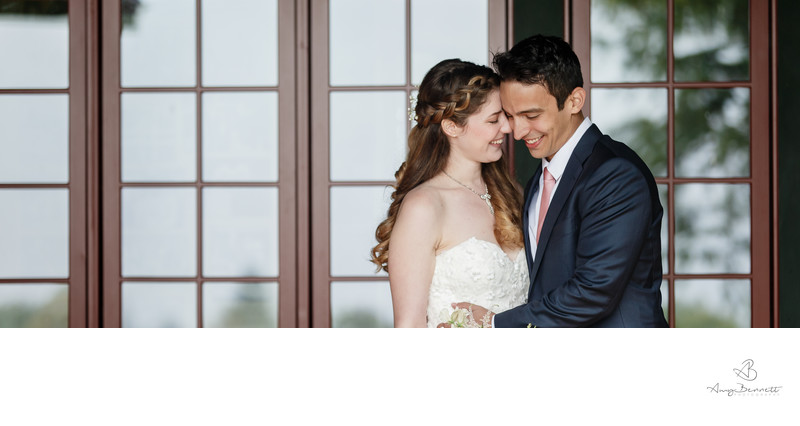 Amy is without a doubt the best photographer we could have possibly chosen. We also have no doubt that you will love her just as much as we did, so if you're still looking for a photographer look no further!
From the very beginning, she was extraordinarily thoughtful, pragmatic, sensible, and wise with all of her planning advice and consultative offerings. She wasn't just another wedding vendor interested in solely getting her job done, but instead, she was truly a friend to the both of us, showcasing a genuine desire to make our wedding day (and the days leading up to it) as magical, beautiful, and stress-free as it could possibly be.
On the day of the wedding, Amy and her team (her husband David is amazing, as is her associate Jenna), got to work. It speaks volumes about her experience, professionalism, and talent when she can command a [very stressed] room of 30+ immediate family members and maintain order amidst chaos. It was POURING most of our special day (many told us it meant good luck, but we were simply lucky to have Amy with us). The way Amy and her team handled the situation made the both of us calm, reassured, and delighted. Their vision for picture placement in such a stressful time was nothing short of amazing.
All of this is moot if the pictures don't turn out great. They. were. unbelievable. We have so many beautiful shots, we're quite overwhelmed figuring out what to do with all of them (an amazing problem to have). For one of the most important days of our lives, we wouldn't have trusted anyone other than Amy to capture the day. If you're still considering if you should pick Amy, consider no more! Just do it! You won't be disappointed.
David
The Ledges, Stowe, Vermont | September 2017
Amy recently photographed my August wedding at the Grand Isle Lakehouse in Vermont, and I could not have been happier with the experience of working with Amy at every stage. Prior to the wedding, she made an effort to reach out several times and get to know me/establish a level of comfort so that we were already acquainted and on friendly terms by the time the big day raolled around.
On the wedding day itself, Amy showed up exactly on time and her passion and dedication to her work was immediately apparent. She was assertive, creative, positive, and proactive. She was in many ways more than a photographer: she also helped oversee the day's timeline and ensure things were running smoothly. I was so impressed by Amy's artistry, hey eye, her professionalism, her warmth, and her overall approach--I could not recommend her more highly!!
Sarah
Grand Isle, Vermont | August 2017
My fiancé and I wanted to plan a winter engagement shoot in Vermont. While browsing photographers in the area, I came across Amy's website and fell in love with her photography style. We instantly connected the first time we spoke over the phone. Her positive and upbeat personality made working with her extremely easy. She made my fiancé and I feel so comfortable during our engagement shoot. Despite the frigid temperatures atop a ski mountain, Amy remained her positive self and kept us laughing and enjoying every moment. She has a talented eye and is able to envision beautiful shots on the spot. Not to mention, she turned around our engagement shoot photos less than 24 hours later! From her experience on a beach to a ski mountain, Amy is fantastic! Do yourself a favor and book her!!

Kelly
Stowe, Vermont | February 2017
Amy photographed my wedding on July 20th. I had spoken to her continuously from the beginning when I started planning in September the previous year. She continuously reached out to me to find out if anything changed and for updates up until the wedding. She is so personable and made me feel like I knew her for years! She made my groom who is not fond of taking pictures feel comfortable as well and my wedding party and family. My guests and I cannot say enough about amy and the great experience we had with her. She was like a part of the family and I had only met her on the day of the wedding due to me being out of state! Amy was so creative and gave great direction. She is worth every penny and I did my research on many photographers, who work speaks for itself. If you pass her up as your photographer you are crazy! Even though I live out of state I am definitely going to utilize her in the future for life time of engagements that I need her to photograph! She is just the best, I can't say enough about her!

Jessica
Mountain Top Inn | July 2017
Hiring a highly skilled photographer was our priority for our recent wedding in Lake Placid. Although Amy is located in Vermont, she was more than happy to make the trip to NY. Her skills are top notch and her patient & charismatic personality was a bonus. She was organized without being pushy, warm towards our family & guests, and an all around awesome person. She captured such special moments of this memorable time in our lives. I could not imagine my wedding day being as perfect as it was without her guidance and presence throughout the entire process. I wholeheartedly without any reservations recommend Amy to be your wedding photographer!

Eirika
Lake Placid Lodge | February 2017
Amy Bennett is amazing!!!! Amy effortlessly works so hard to get all the pictures you could possibly want, and she is a total sweetheart to work with. I did two big weddings for my two daughters in Dallas and Oklahoma City worked with two different photographers. And now, after having Amy do my wedding I would pick Amy Bennett over them every time. She did everything she said she would do and the quality is fabulous! You will love her and her work!!!!
Sandy Pound, Oklahoma
Before we saw Amy's photos, we were unenthusiastic about our options for photographers in the San Jose/Cabo area. Once Amy Bennett was recommended to us (by our resort, The One and Only Palmilla), however, we knew our photos would be better than we had imagined! The quality and spirit of her photos prompted us to call and hire her on the spot.
Planning the photography portion of our wedding with Amy was easily the most fun and comfortable of all the arrangements we made. Amy's interest in our story (as a couple) and personalities demonstrated her desire to capture our wedding day in a way that would feel authentic to us.
In addition to taking beautiful and effortless-looking photos, Amy brought an element of calmness and joy to our wedding day that was noticed by every one of our guests. She's a lovely person and an outstanding photographer.
Bill and Emily Eisenhut, New York, New York

Amy was a dream come true when it came to capturing our wedding! She got to know us and our wedding party on a very personal level and captured our day beautifully, down to the detail. We loved planning with her along the way and had a ton of fun when it finally came down to the action shots.
Mark & Laaila
Amy is an incredible photographer who is so, so talented. Beyond her talent as a photographer is what a lovely person she is. She made my fiance and I feel so comfortable during our engagement session and was so approachable and funny. We shot at Shelburne Farms and Amy spent her time capturing each shot and did not rush us. Furthermore, she really captures your natural self and does not spend a lot of time posing you, which is nice. We just got our photos back and we absolutely love them. Amy is a wonder of a woman and an amazing photographer. We can't wait for our wedding in June to work with her again. Look no further and book with Amy!!!
Sarah 6/24/17
I could not be more impressed with the service I received from Amy in my recent destination wedding in Barbados. Not only are her pictures beautiful, but she returned them to me within 3 weeks of our wedding- a timeline that I just did not think was possible. Her assistance throughout our wedding was more than just photography, but she helped to organize, problem-solve, style and direct several events and without her help they would likely have not been as stress-free or successful. We love her and will continue to do business with her in the future!
Brittany 3/18/17
Amy was amazing! I felt so comfortable with her, as if we had been friends for years, yet she was very professional. Our day was captured perfectly and I would definitely recommend her to anyone looking for the best of the best! Our photos were the most important thing for us and I am so grateful to Amy for doing such a terrific job.
Kelley 10/27/16
Amy surpassed all my expectations on our wedding day. She showed up with a plan and knew exactly what she needed to do in order to get the most beautiful photos. My groom and I didn't want to see each other before the ceremony, which I know makes it harder on the photographer because they have a set limit of time for everything, but she did her thing and our pictures are beyond stunning. I would HIGHLY recommend working with Amy, you will not be disappointed.
Emina 10/18/16