Charleston Wedding Photographers
We are a Charleston photographer serving the greater Charleston Metro area. Charleston is also known as Palmetto City, The Holy City, Chucktown the Port City, The Big Sweet Grass Basket, and the New York of the South!
Our services include Charleston wedding photography, portrait photography, and high school senior photography.
Within the greater Charleston metro area, we photograph weddings, engagements, High School Seniors, headshots, and social media sessions.
In addition to Charleston County, Beaufort County, Berkeley County, Charleston County, Colleton County, Dorchester County, Florence County, Georgetown County, Greenville County, Hampton County, Horry County, Jasper County, Marion County and Williamsburg County. We will travel anywhere to photograph your wedding, event, or project.
Local Photographers
We provide Charleston natives and new arrivals with wedding photography, engagement photography, portrait photography, family photography, and high school senior photography.
We are David and Amy, a husband-and-wife photography team. We've been photographing together for over 15 years, and have a ton of experience as wedding photographers, portrait photographers, and high school senior photographers local to Charleston. We love capturing life's precious moments!
Charleston has a population of just over 120,000 people and is the oldest city in South Carolina. The city was founded in 1670 and has a rich history that includes being the site of several important events during the American Revolution and Civil War. Charleston is also home to many beautiful buildings and landmarks, including the iconic Rainbow Row of historic houses on East Bay Street.
The Town of Charleston website has more information about the history and attractions of Charleston.
If you're looking for a place to stay near Charleston, here are some hotels to consider:
The Mills House Wyndham Grand Hotel
Charleston Marriott
Kings Courtyard Inn
Hampton Inn & Suites Charleston Historic District
The Mills House Wyndham Grand Hotel is a luxurious hotel located in the heart of downtown Charleston. The Charleston Marriott is also centrally located and offers great amenities, while the Kings Courtyard Inn is a charming bed and breakfast in the historic district. If you're looking for something more affordable, the Hampton Inn & Suites Charleston Historic District is a great option.
No matter where you stay, you'll be centrally located to all of the best that Charleston has to offer. When you're not exploring the city's historic sites, be sure to check out some of the great restaurants, bars, and shops that Charleston has to offer! There is something for everyone in this charming city.
Charleston is only 5 miles from our house and from our home studio in Mount Pleasant, SC.
Charleston covers 277 miles square miles and includes these Zip Codes 29464, 29412, and 29414.
Wedding Photographers in Charleston
As your wedding photographers in Charleston, we make it our goal to assist you in navigating the difficult aspects of wedding planning.
Pricing for our wedding photography starts at $2000 for 4 hours of coverage. Our most popular wedding package includes 8-hours of coverage, a second shooter, an engagement session, and approximately 100 photos per hour of coverage. Contact us right now for a free cost estimate or quote on package pricing or à la carte options.
Choose us if you're having a beach wedding, a church wedding, a hotel wedding, or any other venue wedding. I can create timeless, classic, and candid wedding photographs. Check out our wedding photography portfolio!
There are an infinite number of types of weddings in Charleston. Every wedding is a unique reflection of the couple getting married and their families and friends. However, there are some general categories that weddings can be sorted into.
Some popular types of Charleston weddings include: elopements, Charleston hall weddings, courthouse weddings, rustic or outdoor weddings, beach weddings, vineyard weddings, formal or black tie weddings, and themed weddings (such as a Harry Potter-themed wedding).
There are as many religious ceremony options for Charleston weddings as there are religions. Every religion has its own set of ceremonies and rituals that are followed during a wedding.
Some of the more common religious ceremonies that are performed during a Charleston wedding include the Christian Catholic Mass, the Jewish Chuppah, the Muslim Nikah, and the Hindu Vedic Fire Ceremony. However, there are many other religious ceremonies that can be performed during a wedding, depending on the religion of the bride and groom. I love to photograph all types of religious ceremonies!
Charleston Wedding Photographer Reviews
Our Wedding photographer reviews are important because they offer you and other potential clients an idea of what to expect from our services before you book us.
Reviews are helpful in providing an overall snapshot of how our business operates, what type of customer service for you to expect, and if our products or services offered are up to par.
Don't forget to check out our collection of photographer reviews on Google, The Knot, Wedding Wire, and Facebook.
I collaborate with other wedding vendors like caterers, DJs, videographers, and wedding coordinators when it makes sense. With us, your celebration will run smoothly and look amazing. Browse our recommended Charleston wedding vendor list.
Charleston Portrait Photographers
A Charleston portrait photographer is someone who specializes in taking photographs of people. Portrait photographers often work with clients to capture special moments or create portraits that can be displayed as artwork. They may also specialize in photographing specific groups of people, such as celebrities or newborns.
There are many different types of portrait photography, but the most popular ones are traditional portraits, headshot portraits, candid portraits, lifestyle portraits, environmental portraits, high school senior portraits, social media portraits, and Fine-Art Portraits.
We are Charleston portrait photographers. See our work in view our portrait photography portfolio. Our portrait photography prices start at $500. Our editorial or website portrait pricing starts at $750.
In addition to headshots and family portraits, we also specialize in High School Senior Photography.
Charleston High School Senior Photographers
We are Burke High School Senior photographers in Charleston, SC. See our work view our High School Senior portfolio. Our High School photography prices start at $500.
For senior portraits at Burke High School, contact me today!
Let's meet in Charleston
When We are photographing weddings near Charleston, I love to visit our favorite local restaurants like Poogan's Porch, Fig, The Ordinary, Betha's Kitchen, Mex 1 Coastal Cantina or Renzo for lunch or dinner. Would you like to grab a coffee at The Orange Spot Coffeehouse? Or maybe a cocktail at The Gin Joint ?
When we are photographing weddings near Charleston, the most important thing to bring is your smile!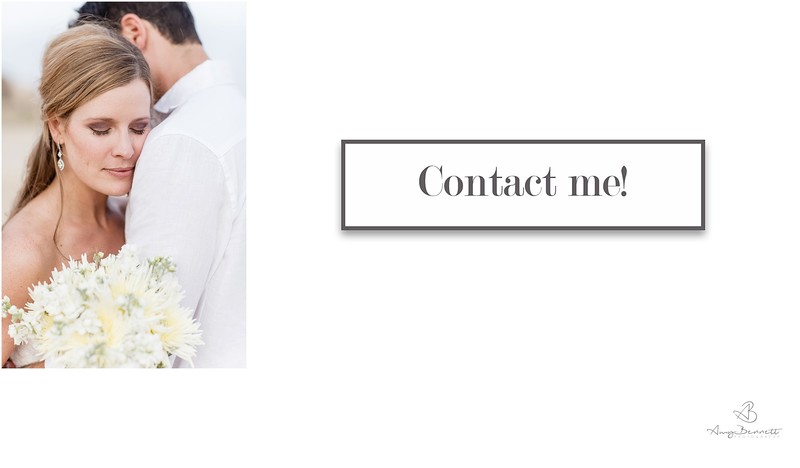 Charleston Wedding Planning Tips
If you're considering getting married in Charleston, there are a few things you'll need to know. The first is that Charleston is a very popular destination for weddings, so you'll need to book your venue and vendors well in advance. The second is that Charleston has some specific requirements for getting married, so be sure to check with the city or county clerk's office before making any plans. Finally, Charleston is a beautiful city with plenty of things to do and see, so be sure to take advantage of all it has to offer during your stay! With that said, let's dive into all the details of getting married in Charleston.
When it comes to booking your wedding in Charleston, it's to remember that this city is very popular for weddings. That means you'll need to book your venue and vendors well in advance or risk not being able to get the dates and times you want. The good news is that there are plenty of great Charleston wedding venues to choose from, so you're sure to find something that fits your style and budget. Once you've booked your venue, it's time to start thinking about your wedding day timeline.
Popular Charleston Wedding Venues
Hotel Bennett
The Creek at l'On
Hyatt Place Historic District
The American Theater
Merchants Hall
Mills House
Cannon Green
Historice Rice Mill Building
The William Aiken House
Emeline
Lowndes Grove
Palmetto Brewing
Hank's Social Hall
The Vendue
South Carolina Aquarium
The Ceder Room in the Cigar Factory
Founders Hall
The Woodlands Nature Reserve
Trinity Hall
Francis Marion Hotel
Upstairs at Midtown
The Gadsden House
Parcel 32
The Charleston Yacht Club Flag Room
The Parsonage
Poogan's Courtyard
Legare Waring House
Middleton Place
Magnolia Plantation and Gardens
Dogwood Downs
The Dewberry
Married on the Marsh
The Stables at Boals Farm
Getting Married in Charleston
If you're getting married in Charleston, there are a few things you'll need to take care of before the big day. The first is obtaining a marriage license from the city or county clerk's office. You'll need to bring identification for both yourself and your spouse-to-be, as well as pay a small fee. Once you have your marriage license, you're one step closer to getting married in Charleston!
Now that you know all the ins and outs of getting married in Charleston, it's time to start planning your big day. This beautiful city has so much to offer, from stunning waterfront views to historic plantations and gardens. No matter what kind of wedding you're dreaming of, Charleston is the perfect place to make it come to life. So start booking your vendors, finalizing your guest list, and get ready to say "I do" in one of the most romantic cities in the world! The first thing you need when considering a destination wedding is a passport if either you or your fiance don't already have one. The next thing you need to check is the requirements of where you want to get married.
Some places have a lot of requirements and some are very simple, such as in Charleston, SC. You must apply for your marriage license at least three days before the wedding and it cannot be more than 60 days out from when you plan to wed. There is no waiting period after you get the license unless you're having an immediate ceremony and reception afterward. If that's the case then there is a mandatory two-day waiting period between getting the license and holding the wedding/reception. The cost for a marriage license in Charleston County is $100 cash or credit card with proper ID required or $60 if both parties are residents of South Carolina.