Frequently Asked Questions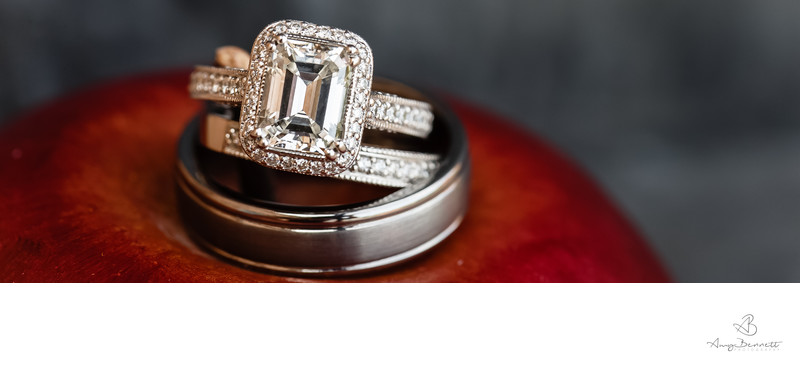 CharlestonWedding Photographer
How long have you been a photographer?
Long answer: My answers range from, "forever," (amateur) to "10 years" (professional). My mom bought me my first Canon 35 mm SLR film camera for Christmas in 1990 and it's been a love affair ever since. I was a professional alpine ski racer until 1996 and I always had my camera with me on ski racing trips to far-away places like Europe, South America, and western Canada. I would take photos. Everywhere I went. I always loved taking pictures of my friends and my friends hanging out. I was never a landscape photographer, but always a portrait photographer at heart. I would get back to the states and get my photos developed in show them to my parents. My dad said to me once, "if you take one more GD picture of someone in a parking lot, I am going to throw your camera away!" I just always loved to take pictures of people no matter what location! If there wasn't a heartbeat in the photo, I didn't want to take it.
Short answer: I have been taking photos since middle school…and professionally since 2008. I was a devoted hobbyist until we moved to Mexico in 2008 and I began photographing weddings and portraits. I have photographed over 100 weddings in New England, Mexico and The Caribbean.
Where did you learn photography?
I am self-taught and completely obsessed with photography! After I sustained a career ending knee injury in 1996, I moved back home and started slinging coffees as a barista at Green Mountain Coffee Roasters in Waitsfield, Vermont. To pass the time I had previously spent as an athlete in a never-ending stream of setting goals, working hard, traveling, physical and mental training, cramming, and competing as a ski racer, I began to obsess about learning new things. This was the year that I took up the guitar, knitting, hiking, yoga, golfing, couponing, cooking and studying Spanish.
When I say that I take a deep dive into things I am not exaggerating. If something piques my interest, be it a recreational activity, a craft, language or occupation, I will do everything I can to become proficient or at least competent at that activity. I usually start with books, audiobooks and Podcasts. I will go on Amazon.com and research the books that are available in that field. When I lived in the states I would go to bookstores and libraries. I would read or listen to an audiobook or podcast on everything I could about the subject. I take courses and sometimes even seek out experts in the field to talk to. I will watch online workshops (quick shout out to Creative Live and Lynda.com), buy equipment, listen to podcasts, read manuals, and more.
My only obsession that has been lucrative and long lasting – photography! I shot my first wedding in 2008 and have been studying to improve my art ever since.
What do you love about wedding photography?
As much as I like to gush over a gorgeous sunset or soothing seascape, human beings are hands down my favorite subject. Weddings in particular are epicenters for smart, interesting, impeccably dressed people. And every trip down the aisle is unique. No matter the style or setting, I love making all who are in attendance look beautiful and timeless. Weddings are emotional and sometimes messy and unpredictable--but in the very best ways possible. As the wedding photographer, I am the director making sure everyone is happy and enjoying the day. It's a wonderful responsibility and one that I take very seriously (while keeping an excellent sense of humor, of course).
I love figuring out the puzzle of the day. Wedding photographers have to do all types of photography in a 6-12 hour day including: portrait, action, low light & indoor, details, landscapes and set-ups. It is a high-intensity situation. I was a downhill ski racer, so I love the adrenaline rush of a wedding.
On a personal note, I love the relationships that I build with the couple's family and friends, my associate photographers & assistants, the hair and makeup team, the coordinators, and other vendors. Putting on a wedding is totally a team effort. I love that I get to be the part of the team that makes the day's memories last forever.
How would you explain your style?
In a (hyphenated) word: Portrait-journalism
I like a nice blend of traditional and photojournalistic styles. I will only pose you when it won't interfere with the natural progression of the day. My photos have a timeless and elegant quality, and I tend to steer clear of trendy editing techniques or Instagram-looking photos. This means you, your family, your kids and your grandkids will adore these photos.
What is your pricing?
I keep my pricing simple and easy to understand. I think it is fair and reflects the value of my work and the valuable product that I deliver. Plus, knowing my pricing saves you time to have that info up front!
I base my pricing on the hours of coverage that you receive. Before recommending the best coverage for you, I always have a conversation with my couples. I want to know about your day, your timeline and your needs. From there I recommend a package that reflects our discussion. My pricing and details can be found on my pricing page.
Do I need a second photographer at the wedding?
I will recommend a second photographer when the timeline and location deem it necessary. At times, I simply cannot be in two spots at once. However, do want you to know that I am very comfortable photographing a wedding of any size on my own. I would never work without a photographer's assistant. Someone who can provide assistance with the camera equipment & lighting as well as help with the management of the timeline. This person will have a camera and be able to capture some unique angles of your day.
If I feel I need a 2nd shooter due to the size of your wedding, wedding party or for a day with a complex timeline, we will discuss. I have relationships with many professional 2nd shooters in the area.
How far will you travel?
My pricing reflects photography at venues in the state of South Carolina.
If you need me to travel outside of South Carolina for your wedding, let's talk about it. I am a New England native and love traveling around the country. Travel outside of South Carolina will mean additional travel costs. Please be sure to think about this in your budget when considering me for your wedding photography.
Do you provide video services?
I provide photography services exclusively. Photography is my passion and expertise. Videography is a separate art form all to itself.
If you are interested in videography services, I would ask that you consult me before deciding on a filmmaker. Bringing on a videographer means that you have additional cameras and people that are working in the same space throughout the day. I prefer to work with videographers that are professionals and adopt the same non-obtrusive style that I will bring to your wedding. I have worked with many videographers and pride myself on managing this process well.
How will I receive my wedding photos?
You will receive a gallery of photos on my hosting site Shoot Proof.
These images will be:
High-resolution – print ready;
Non-water marked;
Edited;
Lightly retouched including skin smoothing.
You will own the rights to the images that you receive. You should expect roughly 75 images per hour of coverage. While you can take these files to any printer, they are optimized and ready through my labs of choice, Bay Photo and SmugMug.com.
You, your friends and family can print directly from your gallery on Shoot Proof, if you desire or share on Social Media. I will provide you with detailed instructions on how to download, share and print your images upon delivery.
Will my photographs be edited?
Absolutely. All photos you receive are edited and print quality. I believe in timeless images with an editorial look that will be forever in-style.
Your photos will be adjusted to reflect accurate skin tone, color, vibrancy, sharpness, and saturation. I do not believe in extreme Photo-shopping of your images. I work hard to make sure proper lighting and exposure are created in-camera, so your images reflect the most flattering light and angle possible.
I will also selectively turn images into black & white when this style is appropriate for the mood of the image.
Having worked for nearly ten years as a wedding photographer, I have seen almost every lighting situation possible. I have the equipment and lighting to handle any angle or awkward situation. While editing is critical in today's digital age, your wedding photography should not reflect the current trend or filter on Instagram. I will edit your images in a classic and timeless style.
Are the photos watermarked?
Your gallery of photos will not be watermarked. You can share them as you please without the distraction of a watermark. I do request that my photography business is properly tagged as you share your images on social media. When you receive your images, I will send along instructions on how to give photo credit to Amy Bennett Photography on the various social media platform
Will I receive the High-Resolution Files?
Yes, the images that you receive will be high-resolution, edited, non-water marked JPEG files that can be digitally downloaded. They are print quality. I can also provide low-resolution options that are tailored toward digital sharing as well. You will have all options at your disposal.
Your images will be optimized for print through my professional lab. I highly recommend that you usw Shoot Proof in collaboration with Bay Photo for your printing needs It is simple to order directly from your gallery and have the product shipped to you or your friends and family. You are welcome to print on your own or produce a DIY album.
How long will it take to get my images?
I do not like having a backlog of work and know that you are eager to see your photos the day after your wedding. Therefore, I carefully plan out my workflow deliver your pictures as soon as possible.
I work with a team on my post-production process that speeds up my delivery time. In season, you can plan on getting your images within 3-5 weeks of your wedding day. Believe me, if I can get them to you sooner, I will. I only deliver the highest quality product because that is the standard you deserve.
How many photos will we receive?
On average, you will receive 75-100 images per hour of coverage, including black and white photos
Throughout a wedding, I will take literally thousands of images. This is done to ensure that every moment is captured in the best way possible. Eyes close, people move, heads turn and therefore it can take ten shots to get the perfect one for a particular moment.
Will we receive the RAW, unedited files?
Just as most film photographers would not provide the negatives, I do not provide the RAW files to my clients. I shoot in RAW because it allows increased options in the editing process. However, those files are just like they are called, RAW and "uncooked" so to speak. These files need to be properly treated for correct exposure, white balance, tone (highlights, shadows, whites & blacks) and presence. and edited before they look like the images you desire. I promise, you do not want the RAW files on your computer or hard drive. They are massive and will be condensed down to a manageable size when they are delivered to you as a finished JPEG file. Trust me – they're much prettier after I'm done with them.
Can we get the "outtakes" or photos that didn't make the final cut?
I provide all the images that tell the story of the day. On your wedding day, I will take thousands of images to ensure every moment is perfectly captured. You will receive each image that is the selected and edited version of that moment. We will not leave anything behind that you would have liked to receive. Every moment that we capture makes the final cut.
Will you photograph our rehearsal dinner?
If you would like me to photograph your rehearsal dinner, I would love to be there for you. When at all possible, I believe it is extremely valuable to photograph you as a couple prior to your wedding day.
This can be done as an engagement session or during your rehearsal dinner coverage. Working with each other prior to the wedding day helps to break the ice before your big moments happen. You will see how I work and more importantly you will see how you react in front of the camera. Rehearsal dinner coverage or engagement sessions can be booked as part of your wedding day package.
Will I receive B&W and Color images?
Yes, you will receive some images in black and white. Whenever I turn images into black and white, you will receive both the color and black and white versions. I love black and white images. They are timeless and look great as a wall collection.
What if we want to order prints?
All of my photos are optimized to be printed with my preferred lab through my hosting site - Shoot Proof.
It is very simple to order prints and have them shipped directly to you. I will provide you with detailed instruction on printing your images upon delivery of your files. Bay Photo uses the highest quality printing process to ensure that your images do not fade and look amazing for decades to come. Of course, you are welcome to print your photos anytime, anywhere of your choice. You own the digital rights. They will be hosted on-line through my site for (6) months after delivery. You can request to have them extended for an additional (6) months if needed. I will provide you with instructions to digitally download and store the files yourself on a zip drive or your hard drive. I recommend that you make multiple backups of your images to ensure their security.
Can we order an album?
I do not include albums in my packages but I love to design albums and provide albums when requested as an additional service. While digital files tend to get stored on a hard drive, a high-quality album are a tangible representation of your special day. If you would like an album, lets talk about the options. I can make that happen.
What do your albums looks like?
Every album is customized. There are endless cover options and layouts. To get started on an album design you will create a favorites folder using your on-line gallery. I will use this folder to create an album design. My team will work with you to tweak that design to create the perfect album for you. From there, we will select cover materials and customized details. I work with premium album companies to produce the highest quality product for you. PDF of Album Pricing and Options.
Will you work with us to publish our wedding?
Absolutely! Many of my couples have been featured on Style Me Pretty, The Knot and Destination I Do. If this is part of your dream wedding experience, tell me during our consultation so I can give you tons of ideas to make it happen! You can also get a lot of great wedding design ideas from Etsy and Pinterest. I have a writer on staff that can assist with this process.
What is an "online gallery"?
An on-line gallery is a place where I host your high-resolution wedding photos. Your images will be hosted on www.shootproof.com. I like Shoot Proof because it is super simple to use and allows access to your photos at anytime through your desktop or phone.
They also provide the ability to make folders of your favorites, share those photos with others, print the photos as desired or make albums from these folders yourself.
Your on-line gallery is password protected and secure. This allows you to control your photos. Your gallery will be hosted on Shoot Proof for (6) months following delivery of the images.
Do you offer engagement sessions?
Yes! I love engagement sessions!
To me the most important part of this process is getting to know you and your partner. Whenever possible, I try to make an engagement shoot a priority.
Those few hours together prior to wedding allows us to break the ice before the wedding day. You get comfortable in front of the camera and I learn how you react in certain situations. You can see first hand, my style and your best look prior to the wedding. There is nothing better then seeing you on your wedding day after we have developed a friendship prior to my arrival. I take pride in creating lifelong friendships with my couples. This bond is created based on the first images we create together. I would prefer that happen prior to your wedding with an engagement or rehearsal dinner session.
What should I wear to my engagement session?
Short answer, you should wear clothes that reflect your personal style. Clothes that coordinate. Please email me for a link to my Engagement Session Style Guide!
Do you take formal posed family photos?
Yes. I hope that you will take time schedule your posed family photos. Although these photos might not be your favorite part of the day, I promise they are very important to your friends and family. With good communication and organization we can quickly move through the formal portrait session and get on to the less posed types of photos.
I always provide a questionnaire prior to your wedding to get an idea of your family groups. I will have that shot list on me, however, it is always best to have someone prepared to manage these pictures on your wedding day. I will not know all your family members like you do. If someone is on point to make this happen efficiently, it is a huge help. Please think about the groups of photos that you want and limit these to only the most important.
What kind of questions do you ask the couple before the wedding day?
I always make sure to schedule some time with my clients, so we can get to know each other before the wedding day. South Carolina is largely a destination wedding location, so many times, this meeting happens over the phone or on a Skype call. I ask a lot of questions about the couple's wedding plans and find out how they see their ideal wedding day unfolding. The timeline is essential. I just want us to get to know each other better!
Do we provide you with a "shot list"?
I provide you with a questionnaire that helps you develop a shot list of some of the important group pictures. As the wedding day unfolds, we will do our best to get all the shots and groups. A wedding day tends to go by quickly and therefore, the more prepared we are in advance, the better opportunity we have to get everything captured the way you envisioned it.
Often my clients enjoy their candid photos the most; The moments that are unique, not planned and emotional. However, you shouldn't underestimate the importance of that one picture that a certain family member may desire. We prefer that these planned photos are shot together and can be done just after the ceremony or perhaps at the reception as you are walking around from table to table.
Business & Details
What kind of equipment do you use?
I am a self-described photography equipment techie. My former assistant always laughs about the "lens buffet" that I carry with me to a wedding.
I love my Canon gear and I am fortunate to have a wide variety of camera bodies, lenses and lighting that I will utilize throughout a wedding. As a professional wedding photographer, is it my obligation to combine my experience with the best equipment available. I shoot with two memory cards at all times, back up your images in multiple ways and have backup camera bodies and lenses. This is the insurance that you deserve on your wedding day.
There will always be much more to wedding photography than just great equipment. However, that is not to say your wedding photographer shouldn't have the BEST equipment available. Here is my list of my most important pieces of equipment.
I use my Canon 1DX primarily throughout the day. My 2nd camera is the Canon 5d Mark iii. This is my list of lenses.
My Lens Buffett
I only photograph with Canon L quality lenses to get the best sharpness, contrast, and saturation straight from our camera.
Canon EF 16-35mm f/2.8L II USM Ultra Wide Angle Zoom Lens
Canon EF 24-70mm f/2.8L USM Standard Zoom Lens
Canon EF 70-200mm F/2.8 L IS USM Telephoto Lens
Canon EF 35mm f/1.4L USM Wide-Angle Lens
Canon EF 50mm F/1.2 USM Portrait
Canon EF 85mm f/1.2L Lens for Canon Digital SLR Cameras
Canon EF 100mm f/2.8L IS USM 1-to-1 Macro Lens
Canon EF 135mm f/2L USM Telephoto Lens
How many years have you been in business?
I have been photographing my whole life. Professionally, I have been in business for the past 10 years. During that time I have photographed over 150 weddings in every kind of situation you can imagine.
This is my dream job and I love (almost) every moment of my work. I am passionate about my clients and will be your advocate and support you throughout the planning process and wedding day. No one will spend more time with you on your wedding day than me.
You want someone with you who has the professional experience and technical knowledge to capture every moment in any possible circumstance. I have worked with couples from the beaches of Cabo, Napa Valley vineyards, Lake Tahoe shores and the mountains of Vermont.
How do I book you for my wedding?
The sooner you book, the better. My weekends throughout the year fill up quickly! If you are considering me to photograph your wedding day, let's talk soon!
If we are the right fit for one another, I will send along a quote, contract and deposit details. I require a signed contract and a 25% deposit to secure the day.
When should I book you for my wedding?
I would recommend that you book your wedding photographer as soon as you know when you are getting married. Having photographed over 150 weddings, I would love not only to be there to photograph you on your wedding day but I would also like to help you plan your wedding to make sure it exceeds your vision.
I am a (self-described) expert on wedding timelines. I can help you navigate through the planning process and recommend quality vendors and venues. I want your wedding to be perfect and I want to share my wedding experience throughout the process.
Having a well-planned timeline is critical. The sooner you get me involved the better for everyone. Please give me a call to discuss your wedding even if you are in the very early stages of your planning.
Can our family and friends take photos at the wedding?
Your family and friends are certainly welcome to take photos throughout the day. Let's be honest, everyone will have their phones with them at all times.
However, it is important to realize that the Iphone 7 will be obsolete and dated in a year from now. I work with my team to ensure that they are not in one of my photos and I hope that we do not have too many other cameras in my pictures of you.
Friends and family should understand that they can receive access to all your pictures if you choose to share them. It is generally best to include some guidelines for your guests prior to the wedding and perhaps have a general reminder about phone etiquette throughout the ceremony. I love the shot of you coming down the aisle but it can be ruined if 20 phones are following you as well.
Can I contact you today?
YES! Call me today at 802.825.7505! Or Fill out my Contact Form and I will get back to you ASAP.