Vermont Engagement Session Tips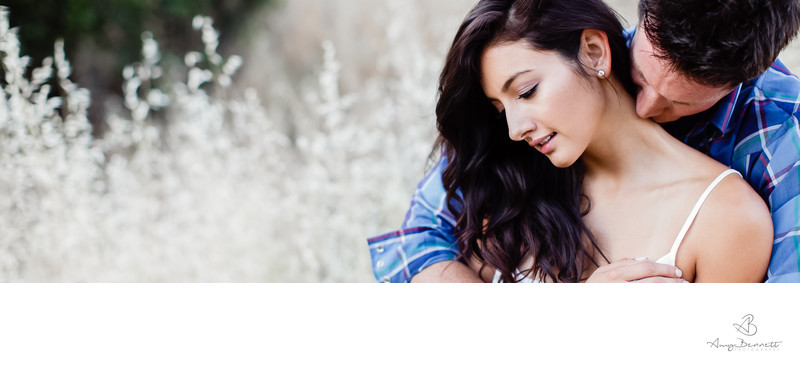 Where should we take the photos?
There are a few options to consider when choosing the location for your photo session in New England. Is there is a place that has special meaning to you in this beautiful part of the world? (i.e., the place where you first met, or a place you often visit), consider choosing that location. Engagement pictures taken at locations that are uniquely yours' are even more special!
Also consider your style:
Are you outdoorsy? If you are a couple who loves the outdoors, consider taking your photos at the beach, in the desert, on horseback or on the top of a mountain.
Are you artsy? If you both love books and the arts, consider shooting in downtown Burlington or in a unique cafe, or museum with murals and sculptures. Are you Playful? If you are a fun-loving couple, consider a playground, Ben & Jerry's, a movie theatre or maybe even on Lake Champlain.
What should we wear for our engagement photos?
Coordinate your clothing with each other and think about where we are going to shoot. Choose clothes that look best on you. Avoid trendy clothes, as they will date your photos as soon as the trend goes out of style. Patterned prints look "busy" in photos and draw attention away from your face. I encourage you to wear solid colors that compliment your skin tone. For example, if you have light skin, white clothing can wash out your complexion in photographs.
When should we take engagement photos in New England?
If you are having a destination wedding in New England, you might not have a choice in when you can get your engagement photo taken! We will probably have to shoot your session when you are on a site visit to plan the big event. I get a lot of requests to take engagement photos directly after the engagement or EVEN during the engagement! It is completely up to you!
What time should we schedule the engagement session?
The best time for us to shoot is either first thing in the morning (sunrise) or late afternoon until sunset. We can look at the sunrise/sunset times when we schedule the session. Trust me, if we are shooting outdoors, you will want to shoot at those times. You are going to look the BEST due to the direction of the sun. When the sun is directly above you, it makes unattractive shadows on your face. We can definitely shoot during the day, we will just have to be creative about hiding from the direct sunlight.
How should I do my hair and makeup for engagement pictures?
Do not do anything drastic for your engagement photos, unless you are going for a THEMED engagement session. Avoid any major changes with your hair and makeup. That being said, I HIGHLY recommend having your hair and makeup done by a professional Also, consider a manicure before the engagement shoot as I like to get close in on the hands for ring pictures.
In conclusion, I want your engagement photos to reflect who you are as a couple. Therefore, I want you to be comfortable with your outfit choices, hair and make up and location before we start shooting, so your photos can turn as good as possible. Help Me Help You! Take some time to consider how you want your photos to turn out, by really thinking about the questions I have proposed in this article. Contact me if you want to discuss any aspect of your photo shoot. Also, don't be afraid to give me your thoughts. I love it when clients are creative and have their own ideas about their engagement photo session. Send me examples of photos that you have seen that you like, no need to reinvent the wheel! Pinterest is full of awesome ideas from incredible photographers. Send me some links! I love the inspiration.