Quality Time | Destination Weddings in SC
Destination Weddings in South Carolina
A destination wedding doesn't have to be abroad. A destination wedding location is simply a place where all of your guests can stay overnight and where all of the necessary accommodations are provided so that no one has to go anywhere! With that in mind, why not consider inviting your guests to a wedding weekend in South Carolina?
Pick a place you love in a place you love. A lot of my clients have gone to college in or near Charleston and want to get married in a place with that nostalgia factor. When you invite your friends from college to this kind of destination wedding, it becomes not only a reunion of people, but a reunion of locale.
The same goes for if you want to get married in a place you vacationed as a kid or a town in which your family had a second home. Everyone will love going back and reminiscing and it's always exciting to make new memories in a place that is already meaningful to you. You can plan activities that are reminiscent of things that you did there with your family when you were younger.
If you're from South Carolina, think about your hometown as a destination. Bonus: if you still have some family or friends in the area that aren't big on traveling, but would love to be a part of your special day, they will be much more likely to attend than if you had chosen a destination wedding that requires a flight itinerary.
If you want your guests to bond (and you want to bond with them), traveling and seeing people in a different place than they're used to is ideal for this. People aren't so far away from home that they would be out of their comfort zone, but just they're just far enough that they can have new and different experiences during your wedding weekend.
The ideal venue has activities on-site, different places to stay based on guests' budgets, an on-site wedding coordinator, meals that are planned in advance, and communal places for you to hang out with your guests. Beach resorts are ideal for South Carolina wedding weekends because they fit all of these criteria.
Some of my favorite locations for a South Carolina wedding weekend include:
The Sanctuary at Kiawah Island Golf Resort, Kiawah Island, South Carolina
Montage Palmetto Bluff, Bluffton, South Carolina
The Beach Club at Charleston Harbor Resort & Marina, Mount Pleasant, South Carolina
The Willcox, Aiken, South Carolina
The Inn & Club at Harbour Town, Hilton Head Island, South Carolina
Disney's Hilton Head Island Resort, Hilton Head Island, South Carolina
Marriott Hilton Head Resort & Spa, Hilton Head Island, South Carolina
Wild Dunes Resort, Isle of Palms, South Carolina
The Westin Hilton Head Island Resort & Spa, Hilton Head Island, South Carolina
Omni Hilton Head Oceanfront Resort, Hilton Head, South Carolina
South Carolina is a great place for a destination wedding because there are so many different activities you and your guests can do based on what time of year you're getting married.
The best part of any destination wedding is twofold: Your wedding is a vacation. You get to leave stress behind and have a fun weekend in a place where everything is taken care of for you. As a result, you get to spend quality time with your guests before, during, and after your wedding instead of trying to spend time with each person at your reception like you would on a typical wedding day.
If quality time is really important to you, then so is your wedding weekend timeline. Getting married on a Friday allows you to spend lots of time with your guests after the wedding is over. You don't have to worry about anyone partying too hard the night before the wedding to enjoy it and you will have your pick of vendors. This also allows your guests the freedom to choose whether to spend one or two nights at the resort and would be ideal for guests that are trying to save money, but still, really want to see you get married.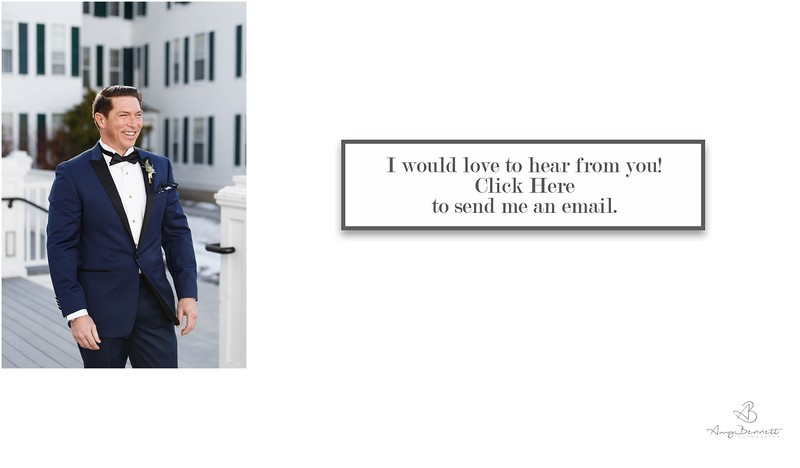 Quality Time | Destination Weddings in SC