Practice Makes Perfect!
Your wedding is such an exciting day. After months of decision making and meticulous planning, everything comes together in a whirlwind of colors and flowers and love. Many couples go to bridal shows and cake tastings to make sure that every detail of the day has been thoughtfully considered. Many brides go to multiple dress fittings and hair and makeup trials. And even more couples take the time to do a rehearsal dinner to make sure the ceremony flows the way that it should and that the bridal party knows where to stand and the order of events. But with all of this preparation that goes into your wedding day, one thing that is sometimes overlooked is being ready to be photographed. In the spirit of making sure that you have the best wedding photographs possible, here are four ways that you can get the most out of your wedding pictures.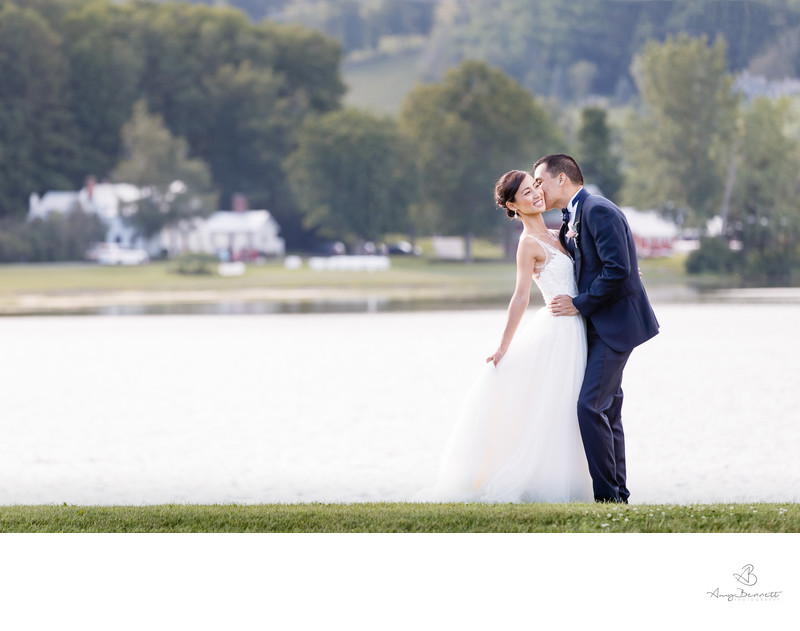 Trust your Photographer
Your wedding photographer should be a trusted partner, not a stranger. On one of the most important days of your life, you want to be able to trust your photographer implicitly. One of the best ways to do this is to get to know your photographer. Having a comfort level with your photographer is so important. That is why it's so important to have some time before the wedding day to get to know the bride and groom, to get over the initial awkwardness.
Trust is important for many reasons, the first is to help the bride and groom be more relaxed. I love giving couples time with a pose so that they can relax and let the moment happen. Knowing and trusting that your moments are captured in a natural way helps you to be able to enjoy your day. And it also helps that you know that I am not going to give you ugly pictures.
I promise.
Understand that I am only going to choose the photos that look amazing. I promise that I won't show you the awkward pictures of Uncle Fred chewing with his mouth open or when one of the bridesmaids struggles with her spanx. I'm going to take the time to find beautiful light and to use it to your best advantage. I am going to capture sentimental moments that highlight how beautiful this day is. Your wedding day flies and trusting that your important moments are captured beautifully is so important to being able to relax and enjoy the day. So trust me, and the rest of the day is easier.
I've found the best way to build that trust is to spend time with your photographer. The best way is to book an engagement session. This gives you a chance to get to know what it's like to be photographed. See what side looks best in pictures. Take some time with the love of your life and just relax together in front of the camera. Some of those jitters start to melt away when you see how beautiful your love is on film. It's like a rehearsal for your wedding day!
If an engagement session isn't something that you want to pursue, I am available on Skype or via email.Communication leads to trust.Trust leads to beautiful pictures.
Break out the Cameras
It is critical for the bride and groom to practice taking pictures together. The best way to get practice is with your photographer, because you can really get a feel for what it will be like at your wedding. But if that's not an option, have someone else hold the camera! Whether you do it with a family member, friend, or someone else is not important. What's important is getting a chance to practice.
Go ahead and get creative! Do some research on Instagram and Pinterest. Look at the images and the poses. Try them out! Get really uncomfortably close to your husband with your lips barely touching. Stare into each other's eyes. See how easy it can be to get lost there. Find poses that you like and try to recreate them. Find a way to get into those positions naturally.
Sometimes couples are shocked by how intimate it can feel to take some of these pictures. There's blushing and laughter and giggles and embarrassment. Get it all out! Taking time to just be alone together in front of a camera can really help you understand the images you love and what images you don't love. You might find out that you really love being photographed on your left side.Or that your husband has just a tiny bald patch at the back of his head.You learn SO much in front of the camera and the more effort you invest, the better the end result will be.
Don't get Carried Away
Remember to be realistic. Laying in the snow in your wedding dress isn't something you will just decide to do naturally. Couples don't naturally just break out into an awkward slow motion run towards the camera. Brides and grooms don't get inspired to randomly climb trees in their wedding finery. This isn't Twilight unless you want it to be!
Let me make you another promise: I am not going to put you into awkward positions unless we've talked about them beforehand.
Your pictures should be a reflection of you and your love. These images are about YOU, not me. Jumping in a wedding dress is very difficult-- unless you're a ballerina… so unless you can jump gracefully, I will not ask you to jump. Another classic image is the groom deeply dipping his bride on the dance floor. I don't want any accidents… dipping is hard! You want to snowboard in your wedding gown? Awesome. But only if you know how to snowboard in a gown. If you want to get creative, make sure to practice.
Feel the Love
Don't be afraid to kiss, hug and flirt with each other. I love when the girl grabs the guy's arm, or takes his hand. I love it when grooms kiss the girl's shoulder or her neck. These natural connections between the two of you are so amazing to capture. Don't be afraid to be yourselves! It's not the time to be self-conscious. Be in the moment, show the love and connect with each other. Those easy, natural, organic romantic moments make for fantastic pictures.
Tasteful flirting and being sweet together is great when it is natural. I love when you can just get lost in the moment that is happening between just the two of you and you forget that there's a photographer at all. Some of my favorite pictures come from when I let you have your moment and then say, "Look over at me." It's amazing how much love can come from candid moments like that.
Remember, just like the rehearsal dinners, the hair and makeup trials and the cake tasting, investing the time into getting awesome pictures will pay off in dividends! If you make sure that you trust your photographer, spend time in front of the camera, keep realistic expectations and let yourselves feel the love, your images will be as unique and genuine as the love that you share. To talk more about my approach to wedding photography, especially weddings in Vermont, please feel free to contact me.