Three Favorite Places to Take Pictures in Vermont
Situated in the northeast, Vermont is one of the most breathtaking states in America. With clusters of woodland and natural forestation, Vermont welcomes thousands of hikers every summer to explore its trails. With tall mountains and tons of fresh snow, Vermont also welcomes skiers and snowboarders in the winter to enjoy the slopes.
If you are planning on taking a trip to Vermont, then you're going to want to capture the scenic beauty with some Vermont photography.
As a Vermont wedding photographer, I have taken wedding photos and personal photos all over the state of Vermont. I know what locations and venues are the best for taking Vermont photography.
Take a look below at some of the best places for taking pictures in Vermont!
Shelburne Farms, Shelburne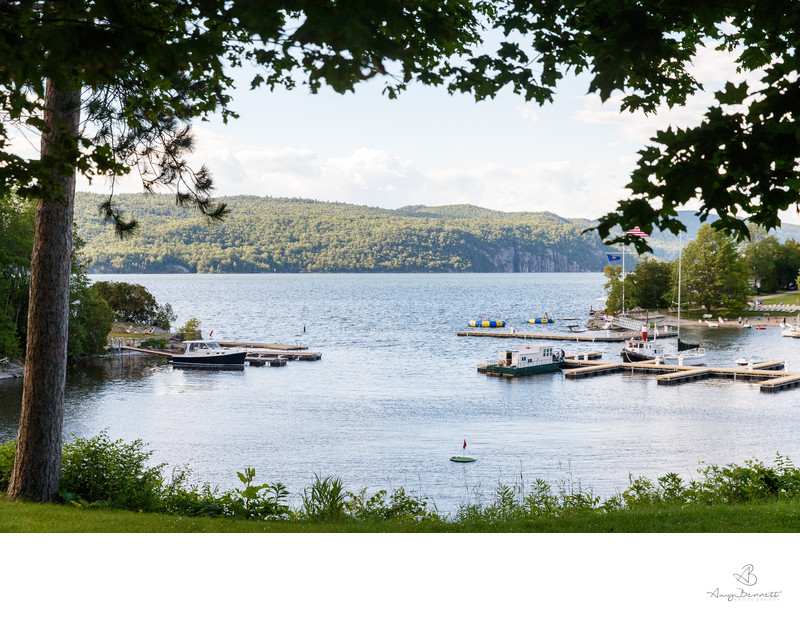 Nestled in the quiet city of Shelburne, Shelburne Farms is the perfect place to visit if you're looking to reconnect with nature. As a visitor, you can book a room at the Inn located right next to the picturesque Lake Champlain.
Covering thousands of acres of cultivation, Shelburne Farms makes for the perfect backdrop for beautiful Vermont photography. The best part is you can capture every moment of your visit with Vermont photography, from riding in a jeep to the cheese barn to walking that trails.
Trapp Family Lodge, Stowe
The Trapp Family Lodge is one of the most renowned mountain resorts in the city of Stowe. The Trapp Family Lodge stands out for its amazing and exotic Austrian architecture and Anglo-American dwellings. The Trapp Family Lodge offers gorgeous hilltop panoramic views that are great for capturing with Vermont photography.
Encompassing over 2,500 acres of greenery, the Trapp Family Lodge offers several amenities such as skiing, snowboarding, and more!
Whether you're planning a destination wedding in Vermont or wish to host a bonfire with your friends, the Trapp Family Lodge will entertain you in every way possible.
The scenic richness at the Trapp Family Lodge make is the ideal place for Vermont photography.
Edson Hill, Stowe
Tucked away in the hidden corner of Stowe, Edson Hill is an unexplored treasure that is the perfect place to be for a true Vermont experience. Specializing in unique and tasteful interiors, Edson Hills has comfortable guest rooms that make it one of the best Vermont wedding locations for an intimate celebration.
From skiing, ice skating, sledding, and snowshoeing to hiking, mountain biking, and swimming, Edson Hill in Stowe, Vermont is the best place for vacation de-stressing! With stunning natural sites, the options for Vermont photography are endless!
Vermont Wedding Photographer
Brimming with natural beauty, Vermont is one of the most calming places to get away to, which is why Vermont weddings are so popular!

Whether you are planning on proposing or are already in the middle of wedding planning, don't forget to contact the best Vermont wedding photographer to capture the magic of your wedding day!

Location: Stowe, Vermont.

Keywords: engagement shoot (200), vermont engagement (200), vermont engagement photography (200), vermont photography (303), vermont wedding (308), vermont wedding photography (365), WEDDINGS (191), WEDDINGS IN VERMONT (218).