Great coffee shop in Burlington Vermont
Vermont Photography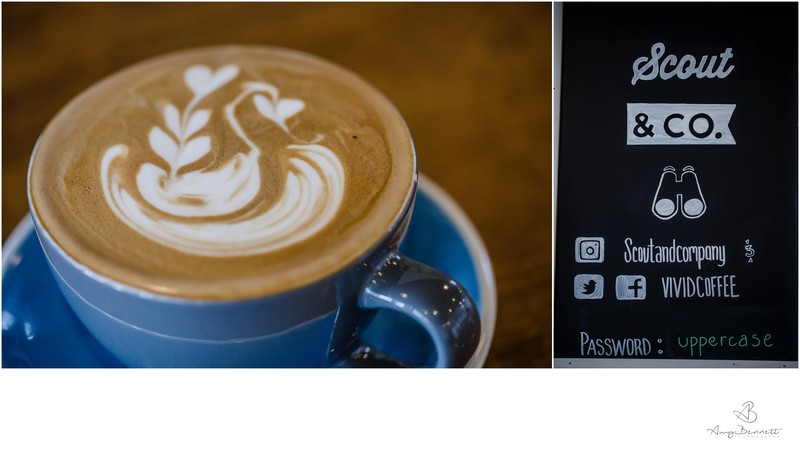 May your marriage be as strong as your coffee
Let's face it: wedding planning can be exhausting! From meeting vendors, deciding on a wedding song, and endless negotiations about the guest list with excited in-laws, you and your spouse-to-be may suddenly be contemplating the once far-fetched idea of elopement. It is now the perfect time to CAFFEINE UP!
Grab your laptop (and perhaps your save-the-dates), and head to one these great coffee spots around in and around Burlington!
New Moon Café
There are so many good reasons to head over to New Moon Café. First of all, the vibe is just cool. From the brick walls to the wooden beams and floors to the garage door, this place just screams creativity. As you move towards the back of the café, you come across an expansive room with high ceilings and a bit of a funky, industrial feel. The dark walls are lined with amazing local artwork. Given that the café is so large, you feel welcome to meander as long as you please with your laptop and coffee. In addition to the endless coffee options, there are a plethora of food options as well. The salads are fresh, the baked goods are on point, and I understand that it's THE go-to spot for vegans. It's a great place to meet a vendor or your partner for some wedding work.
Maglianero
Located a bit off the beaten path on Maple Street in Burlington, Maglianero is a local favorite. Given that it's a block from the bike path, it makes total sense to have indoor bicycle parking available to the hipsters that frequent the café. Don't be fooled by the minimalist look of the café; this open space also serves as the Karma Bird House Gallery. The coffee, Counter Culture Coffee, fits well in Vermont given that it's ethically sourced and sustainable. As the Wi-Fi is fast and the vibe is great, finish up those pre-wedding tasks while enjoying this great coffee gem!
Speeder & Earl's
Where else can you find a coffee shop where the beans are roasted in house? Speeder and Earl's, with locations on Church Street and also on Pine Street in the South End Art District, is the perfect location to get some wedding work done. In addition to the amazing baristas and coffee, most patrons say that Speeder and Earl's is also the most affordable coffee joint around. If you are visiting the Pine Street location, try to scout out the table with the outlet. You don't want to be losing your seating chart due to low battery!
Uncommon Grounds
This family-owned business located in the heart of Burlington on Church Street is a favorite of the college and business crowd alike. The feeling when you arrive at Uncommon Grounds is one of ease and relaxation. Also known for their in-house roasting, the coffee choices are ridiculous. While free Wi-Fi is available, they do have a ban on phone and computer charging to encourage customer interaction. Perhaps a good place to go if you have a quick task to finish!
Scout & Co.
Coffee and ice cream? You've got to be kidding me! Scout & Co is an espresso bar AND an ice cream company. Although all three Burlington area locations are fabulous, I prefer the quaint feel of the Winooski location. With a unique menu, Scout & Co. is a perfect place to meet a wedding vendor or a friend.
Village Wine & Coffee
If there is one thing that you might enjoy as much as coffee during your wedding planning, it's wine! This adorable coffee shop, located in the quaint village of Shelburne, is a great spot for hooking up to Wi-Fi, drinking a cup of joe, and working on some planning.
Skinny Pancake
Not technically a coffee shop, Skinny Pancake does serve fantastic breakfast, coffee, and free Wi-Fi! Perhaps the best place on this list in terms of the location, only a few steps away from Lake Champlain. Skinny Pancake is often packed and getting a seat here is tough business on weekends. However, it's a great spot for a mid-morning, weekday wedding work session.
I would be remiss not to mention Muddy Waters and August First as excellent places to do some wedding planning as well! However, they either do not allow use of laptops or Wi-Fi, so perhaps stop by to write out thank you cards or to meet a friend to discuss the excitement to come!