Pausing Moments on your Wedding Day
Pausing Moments on your Wedding Day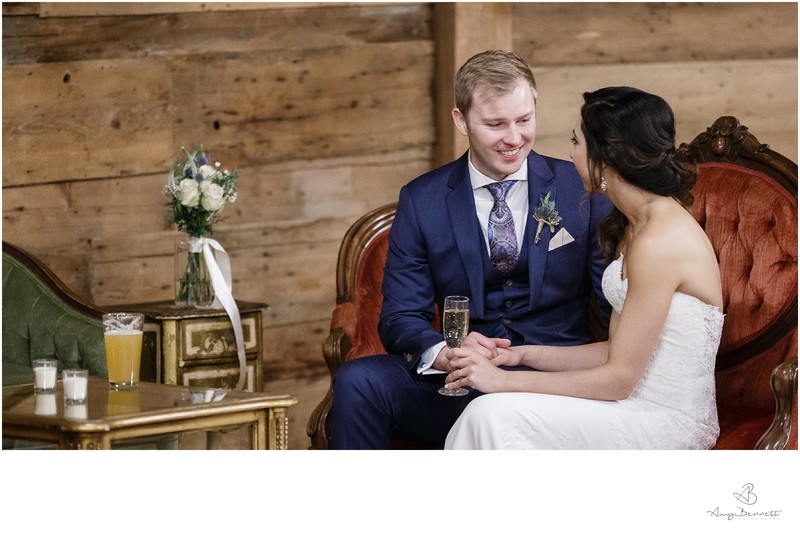 Slowing down and taking time for special moments will ultimately enhance your wedding photos. At the same time, truly being present in the moment will help you enjoy your wedding day so much more.

Pausing moments are all about being connected. Being mindful in the moment. Pausing moment make for great photos when your connections with people are showcased through touches, gifts, and words. Taking moments with your spouse, individual members of your bridal party and guests help to make people feel loved, no matter their love language.

A common complaint that I hear about the wedding day is that it all went by too fast. That the couple felt rushed and didn't have the time to enjoy every moment.

There are ways to slow down and take pausing moments on your wedding day:

First, plan ahead. Pay attention at your rehearsal so that you know what to expect and can be fully present in the moment when the actual ceremony occurs. Make sure that your wedding coordinator understands that you want to take time for pausing moments. They want the day to suit your needs, but they are tasked with keeping things on schedule, so schedule extra time for these moments.

Second, make eye contact or connect physically with people. When you are sharing a special moment with another person, look them in the eyes. Remember why they are important to you and share that reason with them. When you are spending time with a group, try to take a moment to look at each person while you talk, or they talk. Eye contact creates a feeling of a meaningful shared experience. Or, if you aren't into that. Try to
Pausing Moments Before the Ceremony
Pausing moments with family and guests are limited only by how many people you want to see (or see you) before your ceremony.
Some ideas for special moments
Take moments with your parents and members of your bridal party. Think about the people that are important to you and plan your day so that you can have special moments with them. If you're close with your dad, consider doing a first look with him once you're in your dress.
Give gifts, hugs, and handwritten notes. Don't let stress about your timeline get in the way of making moments during the getting ready portion of the day. It's important to take time show the most important people in your life how much you love and appreciate them.
If you exchange cards with your fiancé, take a moment to read your note, apart from everything else that's going on. Allow yourself time to react, get emotional, and look forward to the rest of the day.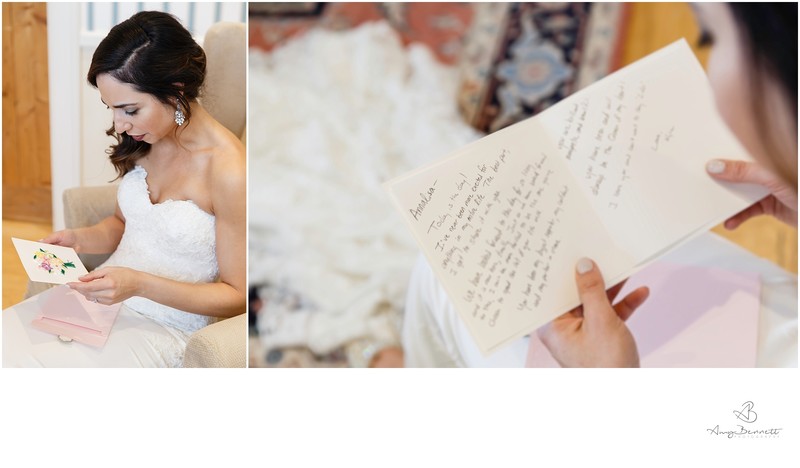 First Look

If you choose have a first look, there are many reasons to pause for a moment. Don't feel that you need to rush through your first look! You have been waiting all day to spend time together on your wedding day. Don't feel you need look to your photographer to hurry you along; be in the moment. I'll step in if we're really off schedule, but in this moment, nothing is more important.

This is the groom's first chance to see the bride in her beautiful wedding dress. Take a step back, gaze at her beauty, and take it all in. You both look amazing: so you should tell each other so! Affirm the choices that your spouse has made with their hair and outfit choices. A lot of planning has gone into this and they need to know that they did a great job!!
Couple's Portraits

If you have a first look, your portrait session begins as soon as you see each other. There's no reason to distinguish or separate the two sessions. We may change locations at some point but stay in the first look moment as long as you want. Be emotional. Don't even think about the fact that your picture is being taken. This will create gorgeous, connected moments.

Your portraits are an excellent opportunity to catch up with one another and talk about how your days (separate up until this point!) are going. Tell stories and make each other laugh. Kiss and touch each other. Practice for your first dance. These portraits are your time to be alone together. Enjoy it and let the pausing moments help melt the stress of the rest of the day away.
During the Ceremony

Don't rush through the ceremony. This is the big show. No one is annoyed that they have to sit through your wedding ceremony before the party. Take your time.

If you're not super comfortable speaking in front of an audience, your instinct might be to get the ceremony over with as quickly as possible. Instead, focus on your husband- or wife-to-be. Hold hands and make eye contact. Focus on why you're there and let yourself enjoy it.

Additional Ceremony Tips
Not everything has to happen at the top of the aisle. Stop and give your dad a hug halfway down if you want.
Wave to your guests. Get excited!
Ceremonies are often very traditional, even if the couple themselves aren't. Don't be afraid to stray from tradition. Whisper something to your bride when she gets to you.
Don't rush off after the kiss. There is nothing better or more important to get to! Stand up there a moment and let your guests applaud and take out their poppers. Stop as you walk back up the aisle and kiss again. Understand that this moment will be overwhelming because you will be seeing a lot of your guests for the first time that day.
Say hello to people. Smile. Take your time.
After the Ceremony
When you are celebrating after the ceremony, remember to stay together as a couple. Hold hands so that you physically cannot be separated. The celebration is about your union, so don't go off and talk to people separately. You are a team.
Reception

Your first dance: It's effortless to be in the moment here. Focus on each other or, if you want, focus on dazzling the audience. Whatever you do, enjoy it.

Speeches: Sit together and allow yourself to react when people are giving speeches. I encourage you to give a speech yourself and thank everyone for coming!

Cake Cutting: For whatever reason, wedding guests love this tradition. If you don't want everyone to watch you shove cake in each other's mouths, that's fine but make sure you still call everyone over to watch you cut the cake. Take a moment and humor everybody. Remember that not all moments on a wedding day are for the couple, some are for the guests. If you fail to embrace this tradition, someone will be disappointed.

Phases of Life Group Shots: Let's take a picture with all of your friends from college or high school. If you were in a sorority or fraternity, we know someone will be dying to do a group photo. This is your chance to have a moment with people that you spent those years with, especially if you don't all get together often. These groups make sense. Everyone knows each other, so the pictures are fun, and the group dynamic is effortless. Let this moment act as a receiving line of sorts: give everyone hugs and thank them each for coming. Consider having the DJ play a song just for this group.

Your wedding day will be a whirlwind, but don't forget to allow yourself the time and preparation to pause for some key moments. Help your guests to thoroughly enjoy the day by pausing to acknowledge them during some key moments and by being present in the moment with your spouse. Everyone is excited to watch some sparks fly! Remember, you can't create some of the happiest moments of your life without pausing to enjoy them.